Advice for students on how to write an artist statement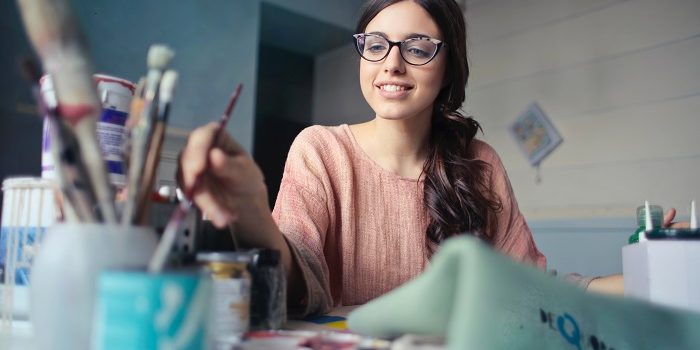 Essay on How to Write an Artist Statement
What is an Artist Statement and why do you need it? Being a successful artist or just starting your path within this field, you definitely concentrate on your works. Having a great portfolio seems to be a key to your success. And that is the truth, but is it enough?
Your writing artist statement is a significant supplement to your portfolio. It will be read by your potential employers, public and can be posted on your website. The artist statement is your way of communication with society; it can help to understand your works better and arose more interest to your creative work.
Artist statement incorporates the identity of your brand as an artist and powers you with more opportunities and chances. If you have no idea how to craft an effective artist statement or feel that your statement is outdated, it's high time to act! The most significant and relevant aspects that require your consideration are listed below.
Think about Your Audience
When writing your statement you should think about the people to whom you address. Besides galleries owners, you can appeal to all people, who can potentially get interested in your work: art lovers, students, and potential buyers. You cannot always accompany them when they view your works, so do your best to share your ideas and thoughts, so that they will understand your message.
Consider the Content
Some artists try to show their creativity and passion for their work and craft statement for a couple of pages. It is a huge mistake. Your task is to interest your audience and not to bore it. A couple of paragraphs will be enough for this (150-200 words).
Your statement should provide answers to three questions: "How", "What", and "Why".
"How" should describe your techniques for creating your works and other specifics of your creative approaches. Tell people about colors, tools for work, your approach to work and other things that will help you unfold the uniqueness of your work.
"What" should provide more precise specification on what you do. Tell people about the genre of your paintings, if you are an artist, or about thematic of your photos if you are a photographer.
"Why" should explain to people why you do what you do. What is your creative work for you and what place does it have in your life. Answering these question you will show a dedication to your occupation, which will inspire and interest your audience.
Choose an Appropriate Style
It is better to stick to some rules regarding the style of your narration when working over your artist statement. First of all, be clear. Do not forget about the fact that you are appealing to a wide audience and some people are just not familiar with certain specific terms and notions. Imagine that you are addressing the person who does not know anything about art and try to make your statement comprehensible.
Do your best to be concise. Employers or fans will be bored to read numerous pages about your creative work even if it is worth their attention. Try to write concise and to the point. Get your audience interested, but not tired.
Provide consistent and up-to-date statement. It is important to verify that the list of your works corresponds to the specified in the statement. If you craft something new, do not neglect immediate updating of your statement. Otherwise, people can consider such misinformation as deceit or unserious approach.
Experience Master Skills
Try to write several artist statements using different approaches. For sure, it will take some time, but you will refine your skills and perhaps will work out the best option for presenting your artist statement. Before your statement goes life, read it to your friend and family. Sound criticism often helps to view the things from the other angle and carry out timely improvements.
---