Importance of Including Podcasts into the Class as a Teaching Aid

Converting to Using Podcasts in the Classroom
Mass media has leaped far from the days when books and teacher's monologues were the only way of introducing a subject to students. Instead of reading piles of dusty publications or researching a topic from scratch, you can adopt technology and devices to your working environment.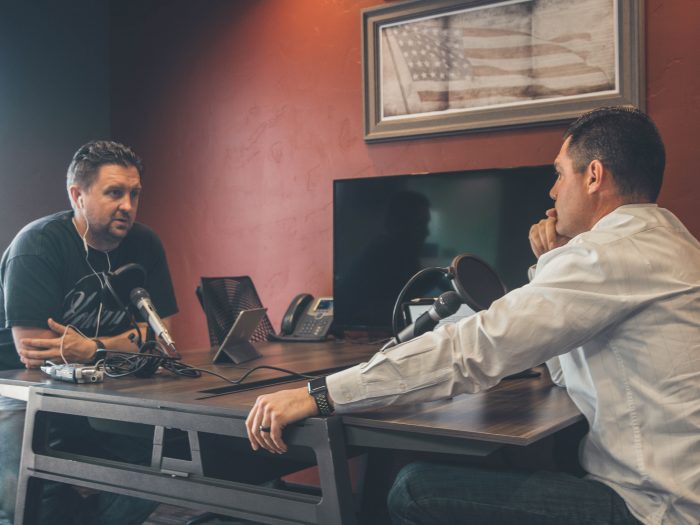 The reasons for this are simple.
First of all, it's time-sparing. The basic approaches to introducing a new topic to students would include reading and rereading, and then retelling the same materials all over again. The radio is an inexhaustible source of information that encourages listeners to rewind and come back to the most incomprehensible or unclear moments. All in all, students can do it anytime and anywhere they find comfortable.
Secondly, it's involving. Imagine reading about World War II with citations from actual public speeches of Roosevelt, Truman, and Churchill. Now, imagine listening to a narrator tells a whole paragraph that's intertwined with originally recorded speeches of the people. The factor of involvement and presence plays a great part here and contributes to the general impression. All in all, history, for instance, becomes interesting for learners.
Incorporating Listenwise into Classes
The pattern of using the platform is a piece of the pie, even if you have the most basic knowledge of how the Internet works. Let's imagine practical circumstances, e.g. geography. Think of being a geography teacher for senior students at the high school. You need to have a few classes on climate change and its influence on people's everyday life, but the information is so vast and vague that you're not sure how to fit it in the few lessons you have. You use your search engine bar and type in 'Listenwise'. You use the platform's search bar to find 'climate change' and you're provided with a list of podcasts that are either related to the keyword or completely correspond to it.
Choosing an option from the list, you can access an easy interface that includes a player and graphic organizers. The tools are free-of-charge and easy to use for a beginner or an advanced computer user.
Subscribing for a Premium Account, or not?
It's, of course, a relative matter. You need to consider the extent to which you're going to embed Listenwise into your classroom. If you choose premium subscription you get:
Accessible transcripts, that enable you and the students to underline, mark, and work with words and parts of speech in real time.
The controllable speed of podcast, by means of which you can accelerate or decelerate the speed of records.
Lexical notes, that are embedded into the scripts and allow you to access definitions and example of terms and complex vocabulary.
Drafts of lessons, that you can use as an outline of your own lesson plans. Such are available for Science, Arts, English, Music and etc.
Following Curriculum Norms
These podcasts are, surprisingly, corresponding to the state educational standards and cover a great share of middle and high school curriculums. They include contents that are demanded by state agencies and the national education committee since they include a large variety of topics that are currently in the curriculum.
Moreover, I regard my own teaching experience and remember that, though school curriculums do focus attention on developing students' writing, reading, and speaking skills, they often miss the listening one out. This can be easily caught up with using podcasts, e.g. for History or English classes.
Summary
Digitalization identifies our era and introduces to us new methods of dealing with routines that have been habitual to us for centuries. Covering a great share of content due to globalization shouldn't be an issue nowadays, but a challenge that we can overcome by using modern technologies. The greatest sorrow of our time, especially when it comes to teaching, is the inability to find time to perceive the great flow of information that's being enriched inexorably.
Public and private radio and podcasts are an effective way of catching up with our rushing modern world. Truth be told, it's simply nice to listen to it from time to time.
---