Manjula Martin about Scratch and Other Things

Conversation with Scratch Author Manjula Martin
Have you ever thought about writing and money not as two separate things but as two parts of the same process? Today writing is a great source of earning a living, but unfortunately, people do not enough focus on this topic. They prefer talking about how to write some pieces rather than considering the link between writing and income. One of the latest attempts to reflect at this issue was made by Manjula Martin, who also edited a digital magazine about writing and money, Scratch, in 2013-2015. At the beginning of 2017 it was released the anthology, Scratch: Writers, Money, and the Art of Making a Living, prepared by Manjula Martin in collaboration with Jennifer Weiner, Jonathan Franzen, Cheryl Strayed and some others.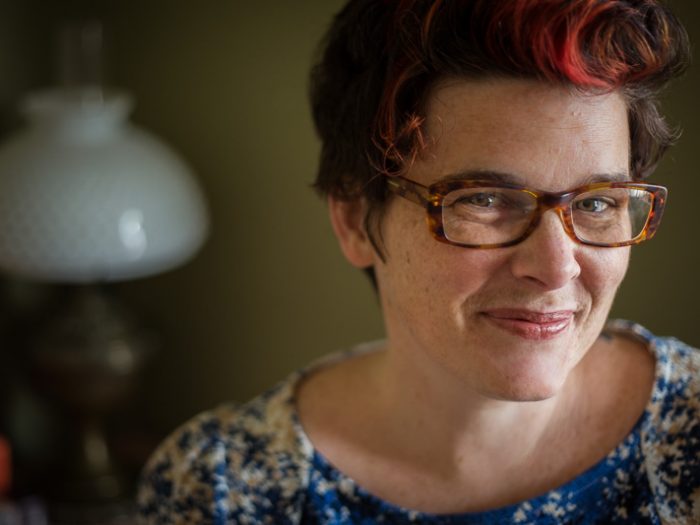 Today you can get acquainted with the life of Manjula Martin, of course, if you haven't done this yet, and find out what position Manjula Martin shares on this or that question.
In what way were the authors selected and united in one book?   
According to the words of Manjula, this process brought a lot of pleasure to her. Every author included in the book is a person who admires her. She knows some authors in person, besides, she had to track down authors' addresses or to ask acquaintances for contacts, and only after that, she could request the authors to be in the anthology. Sometimes Manjula assigned this or that topic to the author, in particular, this happened with Colin Dickey. In addition, there were cases when the writers came with certain ideas they wanted to develop.
Why was the book divided into three parts?
If you take the book in your hands and open its list of contents, you will see that all pieces are united in three groups and titled "Early Days," "The Daily Grind," and "Someday". Manjula says, "It wasn't something I set out to do from the start; I prefer, when editing, to let the content dictate the form." For that reason, the essays and interviews in these parts are organized thematically.
Why do writers need to discuss money?
Of course, writers discuss money, but they do this whispering. "What Scratch is interested in is opening that discussion and making it louder and clearer," argues Manjula Martin. She also explains that people should understand how this or that job works, costs, and pays, and writers aren't an exception to the rule. Very often writers are "single" players, and while talking about money they can see a general picture of what is going on in the writing business and understand what they should expect or beware.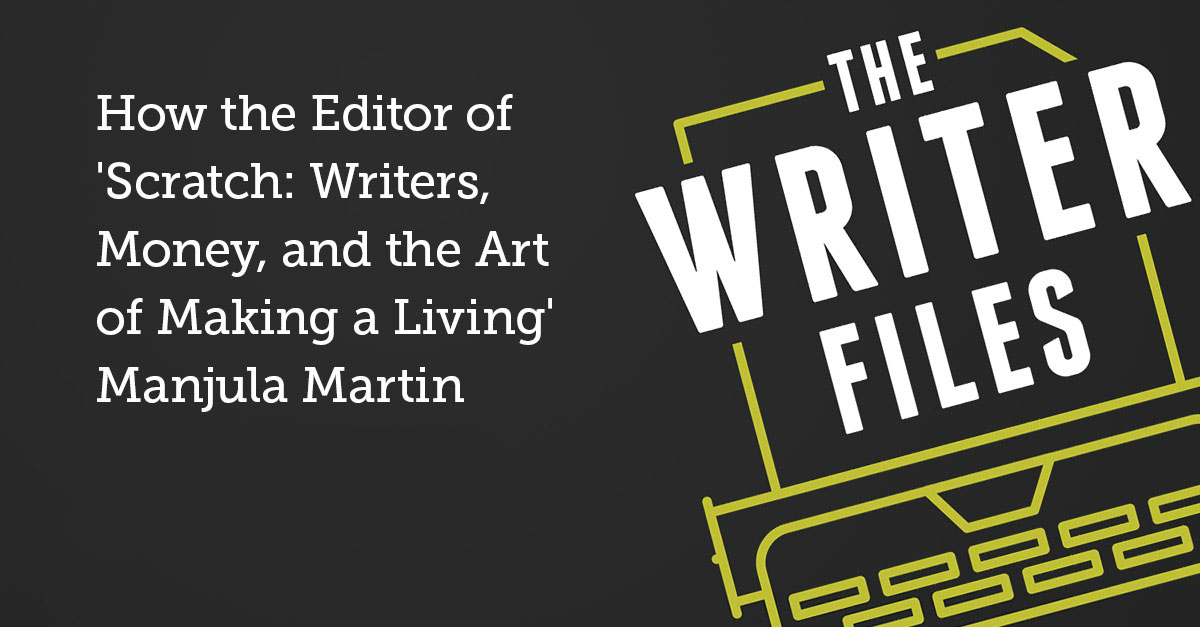 "Scratch is about telling all types of truths." Unlike other more traditional and ordinary jobs, creative work isn't something that easily fits the payment frames. In this sphere writers are very different, their economic situations also vary, for that reason, the traditional laws of the economy cannot always be applied.
What is the key message from Scratch? What should writers understand after reading?
The author of Scratch hopes that "writers can find a sense of community and solidarity in the book." Besides, everyone who reads the book can clearly see the way the profession of the writer runs. Manjula also emphasizes that the book reveals the whole truth about the effect of commerce on the bottom line, writers' lives and attitude. Thanks to this information writers can be more active, appreciate their own work, and demand better options for earning a living. Manjula also reveals how much she earned from Scratch – a $30 000 advance, but don't look at this number with so big eyes. A certain amount of this money was spent on taxes, agent fees, subcontractors and promotion of the book tour.  Ultimately, the final number significantly decreased.
---